BECOME THE CHURCH GOD CREATED YOU TO BE
Pastors, equip yourself to lead your church back to health and vibrancy in 2023 and beyond.
What would you do if 100 new people showed up at your church Sunday?
What about 3000 new people?
This is what the early church experienced on Pentecost. 
In ONE day their Church increased from 120 to 3,120 People!
We are praying for revival, but are we prepared for God to answer this prayer?
We want to help prepare you for what God wants to do in your church!
Join us on This yearlong Journey. We will walk you through the process to discern where your church is currently and Discover where God wants you to Go.
You will receive the tools to implement YOUR CHURCH'S GOD GIVEN VISION to continue reaching those in your congregation and community.
Let's pray and dream together about the future of your church!
Stacey's church participated in the Acts 2 Journey. Hear her story about how it went (not to give away the ending…but she now has hope!)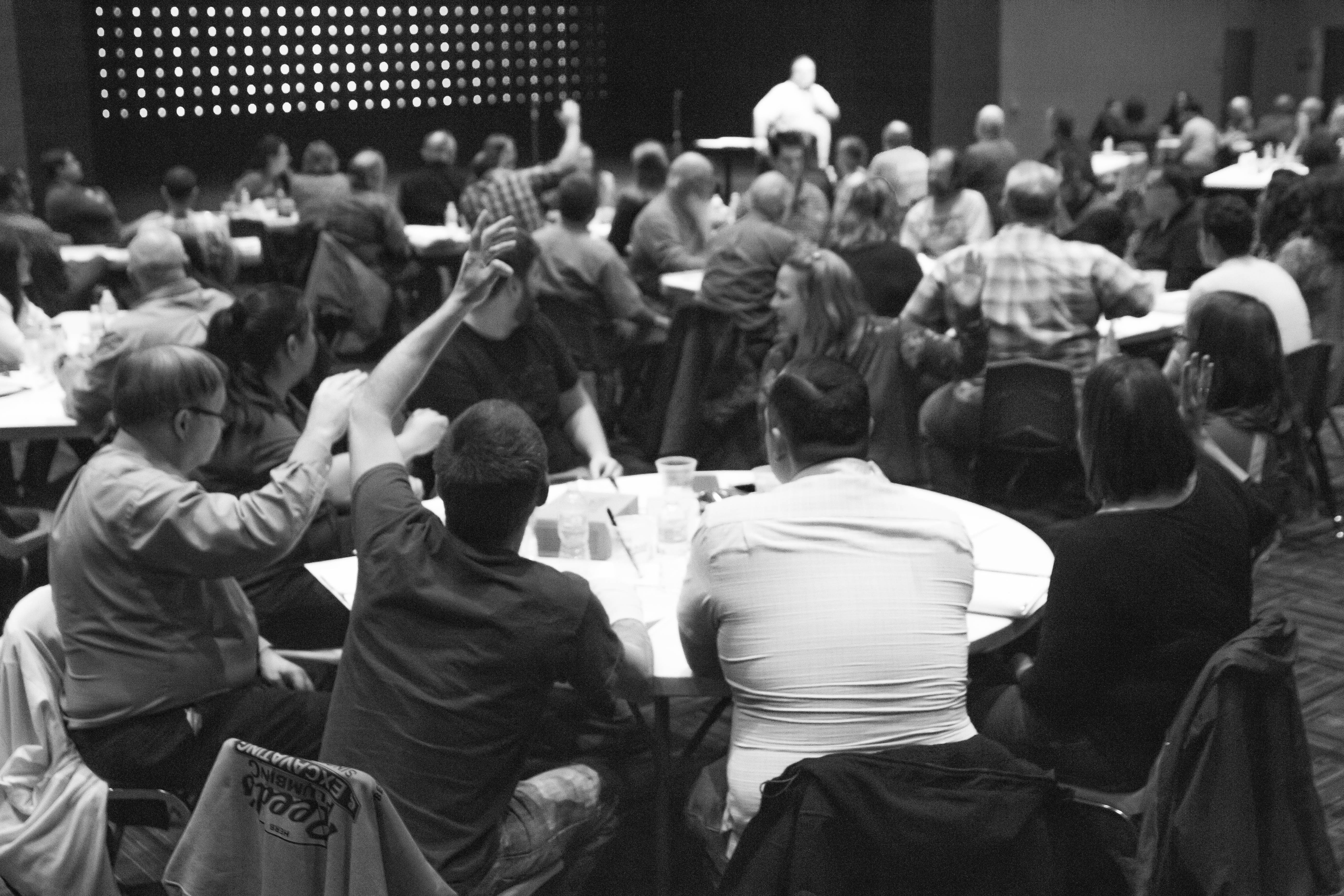 2023 - Springfield Cohort
Discovery Weekend: January 20-21, 2023 @ Southern Missouri Ministry Network Office
Retreat 1: March 10-11, 2023
Retreat 2: May 19-20, 2023
Retreat 3: August 25-26, 2023
Retreat 4: October 27-28, 2023
Location: Springfield
WE'RE READY TO BECOME THE CHURCH GOD CREATED US TO BE!
Friday (1:00 pm-4:30 pm):

Pastors and Spouses receive valuable leadership training 
Saturday (9:00 am-4:00 pm):

  Church leaders and key influencers join for quality teaching and discussion time
WHY DO WE EXIST?
WHERE ARE WE GOING?
The team focuses on congregational realities, embraces its mission, and develops the unique, motivating, and guiding vision statement.
HOW SHOULD WE BEHAVE?
The team discovers the church's individual DNA and the values that will determine how the church utilizes its resources.
HOW DO WE ACHIEVE OUR GOALS?
The team constructs a strategic plan based on the Acts 2 template: (Connect, Grow, Serve, Go, and Worship).
LAUNCHING THE VISION!
Each team presents its three-year strategic plan and receives instruction on practical ways to communicate vision.
WE'RE READY TO BECOME THE CHURCH GOD CREATED US TO BE!
How much does it cost to participate in the Acts 2 Journey?
Total cost per church: $100 per month (total of $1000)
Training materials for pastor, spouse & vision team
A Spirit Empowered Church book for pastor
4 Training Sessions Friday afternoons with pastor & spouse (typically 1-4:30pm)
4 Training Session Saturday with pastor, spouse & vision team (typically 9am-4pm)
Lunch during Saturday Training Sessions for pastor, spouse & vision team
Due at Registration: $100
We would love to participate, but we need help with finances. Are there scholarships available?
We have a limited number of scholarships available. Contact the SOMO Healthy Church office at (417)-881-1316 for more information.
What's the time commitment?
Pastors (and spouses if possible) will need to be available to attend the 4 Friday afternoon and 4 Saturday sessions. Vision team members will need to attend the 4 Saturday sessions.
Additionally, plan to spend time between retreats praying and dreaming with your team. The best practice is for teams to meet at least once per month between retreats.  It's amazing what God reveals during the Acts 2 Journey when teams invest enough time in the process.
Who should we invite to join our Acts 2 Team? How many can join?
Prior to Retreat 1, each participating lead pastor is asked to select 4-10 leaders to serve on the Vision Team.
These leaders attend all four Saturday retreats and work together between retreats throughout the cohort process to develop vision, clarify core values, and prioritize strategy steps in the areas of fellowship, discipleship, gift-oriented ministry, evangelism, and worship.
Pastors are encouraged to consider the following when selecting a Vision Team:
• Select a team that mirrors the diversity of the surrounding community in age, gender, and ethnicity.
• Expand the team to beyond staff or board members. Include volunteers and influential congregants.
• Select a team that cares about the church's future and believes a new day is possible.
Why should our church join the Acts 2 Journey?
God has a specific plan for your church. He has people He planned for your church to reach. We are here to help you fulfill His mission for your church. 
What we love about the Acts 2 Journey is that it's not a one-size fits all approach. Going through the Acts 2 Journey helps each church discover their strengths to "learn from the past and envision the future."
"Acts 2 has solidified our need for a new vision, for retooling, for redoing our core values. Acts 2 has breathed new life into our church. Laypeople enjoy being involved in ministry now." 
Gray Nordan
"We have all the ingredients of a healthy church to impact the community. Men in the community need holistic ministry, not just being told you can go to heaven when you die. They need to experience a little heaven on earth."
W. Ruth Turner
"We're switching visions to be a local church rather than a sending agency. We want to make a difference in the community."
Joe Contreras